International Centre for Appropriate Dispute Resolution & Prevention
Because of justice system delays in Pakistan denying the people of Pakistan of any meaningful access to justice, there is a dire need for ADR solutions to supplement the existing systems.

International Centre for Alternative Dispute Resolution and Prevention (ICADRP), facilitates access to justice through Alternative Dispute Resolution (ADR), promotes women in the practice of ADR, and provides a successful blend for improved access to justice and court services.

Under the auspices of ICADRP, we provide services and trainings to individuals, governments, companies, and foreign missions to strengthen access to justice within borders and foster peace across borders through collaboration with multiple entities
ICADRP is an evolving institution that works to provide high quality private ADR services through a knowledgeable and skillful group of dispute resolution professionals. Its professionals are keenly devoted to ADR having seen its advantages and effectiveness while resolving the most arduous legal disputes. ICADRP offers to the community a place where quality ADR as a form of dispute resolution is assured to everyone.
ICADRP resolves and manages business and legal disputes by providing impartial, cost effective, and well-planned strategies to deal with hurdles at any phase of the conflict. ICADRP offers personalized dispute resolution services locally and globally through first class client service, superlative facilities, and highly trained professionals.
The ADR has highly notable arbitrators on its panel, Judge Charles N. Brower is its patron in chief. He as counsel or arbitrator he has handled cases on all six continents, principally under the rules of the ICC, UNCITRAL, LCIA, AAA, United Nations Compensation Commission, ICSID, Stockholm Chamber of Commerce, Insurance and Reinsurance Arbitration Society and LMAA. These cases have involved a wide variety of commercial disputes as well as issues of public international law, particularly involving the oil and gas sector, major infrastructural projects, expropriations, and other investment disputes, including ones arising under both bilateral and multilateral investment treaties.
The ADR practice is led by Dr. Nudrat E. Piracha, who received a Doctorate of Juridical Sciences from the United States and has 17 years of in international commercial and investment arbitrations. She was nominated to the panel of arbitrators of ICSID by Pakistan in 2018 and served as a member of an Ad Hoc Committee of ICSID in relation to annulment proceedings in a dispute between a British national and the State of Sri Lanka. The Centre is co-headed by Barrister Farrukh K. Qureshi, who has led one of the leading law and ADR practice in Pakistan, Samdani & Qureshi, for the past 35 years.
ICADRP employs case managers with extensive arbitration experience and strong legal backgrounds. ICADRP maintains a panel of well accomplished experts and neutrals from across the globe. As a collaborating firm of Anderson Global, ICADRP has a global reach providing a multinational footprint. We provide tailored services according to your region's cultural, legal, and procedural considerations, while being mindful of the globalization of commercial disputes.
We provide a one-stop shop for all ADR-related services. We identify the best neutral for your dispute, exceeding requirements for depth of experience, language, legal and cultural awareness, and industry know-how.
ICADRP neutrals make use of an arbitration process that consists of checklists and procedures to keep the arbitration proceedings on time and within budget, providing counsels peace of mind that the arbitration will be fair in addition to having a timely and reliable outcome.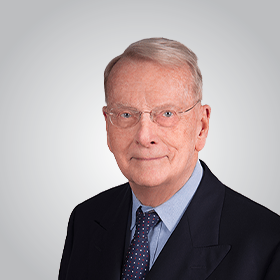 Judge Charles N. Brower
Patron in Chief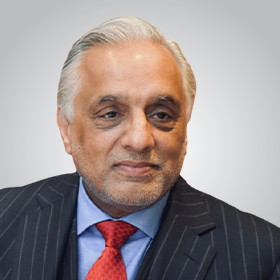 Farrukh karim Qureshi
managing director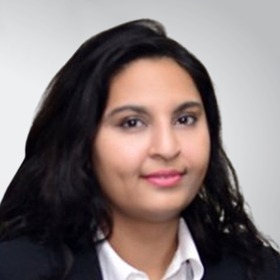 dr. Nudrat ejaz piracha
chief executive officer
Zain Ul Abideen Qureshi
consultant